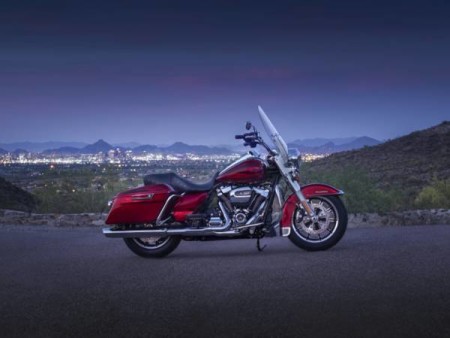 Motorcycles are perfectly suited for commuting. They're fuel efficient and easy to maintain, they don't contribute to traffic, and they inject a little bit of fun into what would normally be a boring commute. If you own a motorcycle and you're thinking about starting to commute with it, you'll want to pick up a few accessories to make the process more comfortable and safe. The best part is that most of these accessories will come in handy even when you're not using your motorcycle for commuting.
If you need motorcycle gear, stop by Abernathy's Harley-Davidson® in Union City, Tennessee. We proudly serve the areas of Jackson, Paducah, and Cape Girardeau, Tennessee.
Full Body Riding Suit
If you rely on your bike for commuting, you won't be able to control the weather so you'll just have to do your best to deal with it. A full body riding suit is the perfect way to beat the elements, no matter what mother nature throws at you. Full body riding suits are easy to put on and take off and they also keep you protected from rain, wind, and sun. As any experienced rider knows, any area that isn't protected by clothing will either cool down or heat up as you ride, depending on the outside temperature. A full body riding suit provides gapless protection.
Top-Side Box
If you're commuting to work, you'll probably need to bring along some things to your job. A top-side box gives you extra cargo space. Unlike saddlebags, this cargo space won't make your bike wider, meaning you'll have a more nimble bike that can fit through even the most narrow spaces. On top of that, most top-side boxes also fit a full helmet so you don't have to bring yours into the office.
Anti-theft Devices
You'll need to park your bike somewhere when you get to work, and not every business offers off-street parking. For this reason, it's important to bring along some anti-theft devices to keep your bike safe. There are many options to choose from. A steering lock or brake lock is good physical barriers to keep thieves at bay. If you want a more modern solution, choose an alarm or motorcycle tracking beacon. Modern alarms are very sensitive to tampering and will bring attention to your bike when a thief tries to steal it. A tracking beacon comes in handy if your bike gets stolen because it allows you point the police to wherever it was taken.
Neck Protection
This might seem like a small thing, but having some neck protection can make your ride much more comfortable. This is especially true when it's cold or rainy. Neck protection will keep the rain and wind from going down your collar. During hot weather, a bandana can be doused with water to help with evaporative cooling.
Windshield
A windshield will protect you from the elements and also make you less fatigued when you get to your destination. Windshields help to redirect air away from your torso, meaning your core muscles won't have strain so much to keep you upright. If rain comes, a windshield will keep you much warmer and drier.
High Visibility Gear
One of the most common causes of accidents between motorcycles and other vehicles is a lack of visibility. Motorcycles tend to blend into car's blind spots, and if the driver isn't paying attention, they can easily merge right into the motorcyclist's lane. High visibility gear will help to make you stand out more so it's harder for cars to avoid seeing you. You can use a simple high visibility vest, or opt for a waterproof, high visibility riding jacket.
If you're considering using your motorcycle for your commute, try these accessories. You might find they make the ride much more comfortable and fun. When you need parts or services to keep your bike in peak riding shape, stop by Abernathy's Harley-Davidson®. We're located in Union City, Tennessee, and we proudly serve the areas of Jackson, Paducah, and Cape Girardeau, Tennessee.